Tickets on Sale for Jul. 30 + Our first $0.01 check!
Jun 22, 2015
Hi,
Something musical, something surprising, and something sad...below:
Tickets on Sale: July 30th (Cambridge, MA)
On a musical note, tickets are now on sale for our summer concert in Cambridge, MA. Thanks in advance for sharing the link or flyer with your friends - we'd love to see some new faces in July.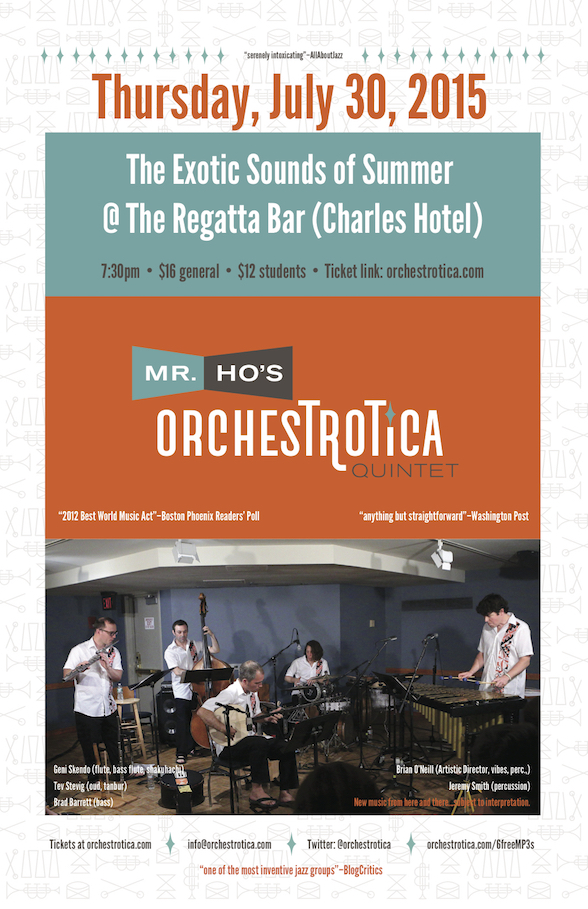 Did they really send us a $.01 check? Yup.
Yes, that check is for $.01 . I get checks like this every quarter or so, although this is a new low ;-) Welcome to the business of music these days! When I get these, it stings at first, and then I laugh, and then I think of, and thank fans like Eric O and Jorge C this week who bought vinyl albums and downloads directly from us and it recharges me. We know that streaming is the future of music consumption and our music is available on most of these services. That said, when you buy music and merch directly from artists at shows and on their websites, you are directly helping fund the next record and our touring (like California in 2016!) So, whether you listen to us on Spotify or on our CDs and LP, we thank you for supporting us. That said, if you want to see artists like us to continue making the art that we do, encourage your friends to go directly to the artist's website or shows to show their support. Here's a graphic explaining more about how online streaming services pay out to musicians.
RIP Gunther Schuller, Father of Third-Stream Music
(November 22, 1925 – June 21, 2015)
I did not know Gunther Schuller personally, but his concepts influenced the Orchestrotica. His term "third-stream" music was the basis for the title of our first small-ensemble record,
Third River Rangoon. Third-stream was a term coined to define the intersections of jazz and classical music, and Gunther sought to explore these two styles as a single entity and understand how they could compliment eachother. As many of you know, this intersection is very much at the heart of our quintet's music and my background as a percussionist as well. Much to my surprise this morning, I found out our own bassist Brad Barrett used to work for him and wrote a great posting about what he was like as a person and influence. Take a look!
See you out there,
Mr. Ho