Apr 24, 2020
This event is in the past, but were you there? leave a comment or photo on Facebook, or tag @orchestrotica on Twitter, or Instagram.
Session II: An Inside Look at Transcribing and Reviving the Lost Space-Age Big Band Music of JG Esquivel!
This is Session II in our Remotely Music Series of online, interactive webcasts, brought to you by–us!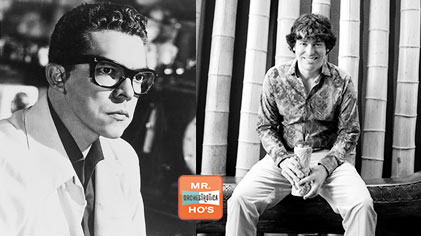 Watch the recordings:
In this second RMS session, Artistic Director, Brian O'Neill (aka "Mr. Ho") will take you behind the scenes and explain the transcription process his group used to revive the lost space-age pop big band music of Mexico's equivalent to Duke Ellington, Juan Garcia Esquivel.
Want to join? There are 2 ways to participate. Learn about the series
This transcription and resuscitation project began in 2004, and eventually led to the creation of the Orchestrotica's Megaband ensemble, and its debut recording, The Unforgettable Sounds of Esquivel.
During this online session, Brian will actually be working on transcribing a new Esquivel arrangement, answering questions about the process, and explaining the approach to reviving these incredible stereophile recordings from the late 1950s and 1960s—putting the audio back into musical manuscripts for his ensemble to perform.
ABOUT THE REMOTELY MUSIC SERIES
Hosted by artistic director, Brian O'Neill, and featuring members and friends of Mr. Ho's Orchestrotica, join us as we react to Coronavirus with music, interviews, discussions, and most of all—you—via our new, free series of live, interactive video webcasts. Launched in April 2020. Learn about the series, then join the mailing list to get early access to all event registration links (yes, seats in the official "Zoom group" are limited, despite this being an online event!). That said, we will also be co-broadcasting the video feed to our Facebook Page as well. Just bookmark this link and tune in at the scheduled time: facebook.com/orchestrotica/live